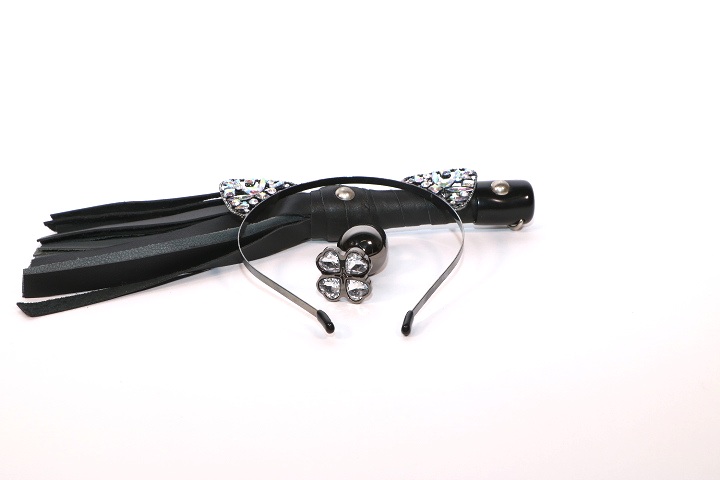 Sets and Kits
sale
12" SOLID-COLOR SLIGHTLY IMPERFECT CLASSIC LEATHER FLOGGER W/ SMALL CLOVER-SHAPED GUN METAL BUTT PLUG W/ COLORED GEM
Want to try out flogging for the first time, or looking for a travel-sized flogger? You're in luck with this mini 12" genuine leather handmade flogger
The "slightly imperfect" flogger - is still made with great quality. The falls may have creases or may be thinner than regular 12" flogger.

COLOR OF FLOGGER COULD VARY DEPENDING ON INVENTORY -
GEM COLOR MAY DIFFER DEPENDING IN INVENTORY AS WELL.
Flogger Falls measure 8" long, handle is 4" long. Comes with D-Ring.
Each fall is roughly about 1/2" wide.